Mud Chilling System
Mud chilling system, also known as drilling mud chiller or drill cool system. It is generally erected in the mud pool to cool down the high temperature mud. The mud chilling system is through indirect contact between air and mud to evaporate the heat in the mud. The cooling medium is air. Mud chilling system is a special equipment used to cool down the high temperature mud in the well during the drilling process. It is currently a relatively efficient and safe method of mud chilling.
Working Principle of Mud Chilling System
The working process is that the gravel pump extracts the mud and discharges it to the mud chiller spray system. Relying on the electric fan at the top, the cold air is forced into the tank through the lower part of the tank. The hot mud is evenly distributed to each sprayer by the upper spray system, and the hot mud is sprayed down onto the filler layer to form a water film. The hot and humid air is discharged from the tank by the fan, and the cooling mud enters the water collection tank and is discharged.
Diagram of Brightway Mud Chilling System
Configuration Parameters of Brightway Mud Chilling System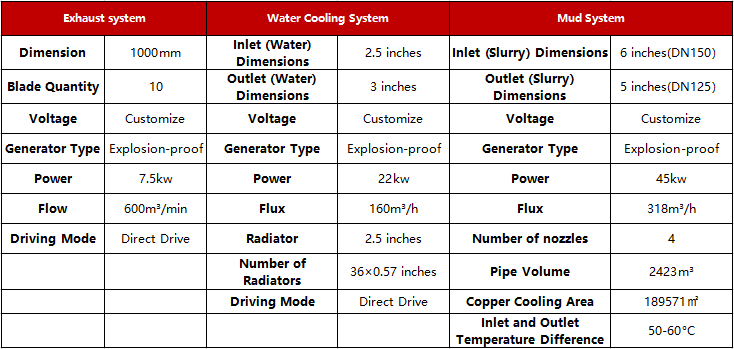 If you have any questions or suggestions about this Mud Chilling System, please contact us!
Xi'an Brightway Energy Machinery Equipment Co., Ltd
E-mail: brightway@brightwaysolids.com
Phone: +86-29-89305761
Address: Room 11206, Suite D, City Gate, High-tech Zone, Xi'an China